Dealerships have used basic computers when filling out forms and taking care of business for their customers for years. For some, that can be rather distressing as the customer isn't informed on what's happening on the screen. Now, with docuPAD, a part of the Reynolds Retail Management System, Shuman Chrysler Dodge Jeep Ram customers stay in the loop with the streamlined, interactive technology.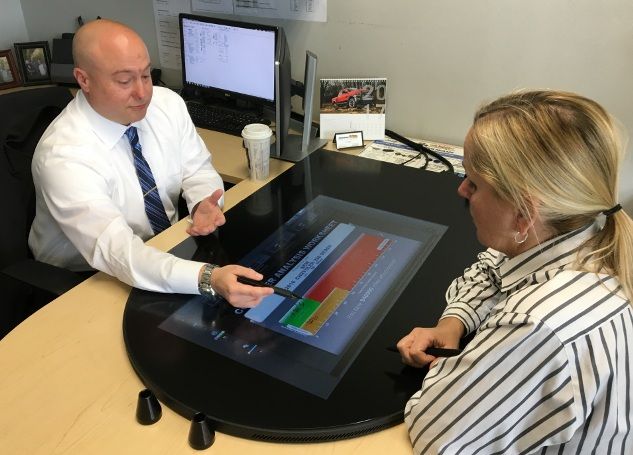 What Is It?
DocuPAD is essentially a desk-sized tablet used in our Walled Lake, MI finance department to help customers purchase their vehicle with confidence while keeping them knowledgeable about what's going on. The technology brings customers into the process rather than sitting outside the door, so to speak.
What Does It Do?
The docuPAD system provides personalized menu presentations, electric menu format, disclosures of necessary contract and lease information, and more. In short, the system creates a streamlined buying process for both the dealership and customer.
The system brings full disclosures in multiple languages in both written and audio form. Interactive presentations and videos easily get the information to the customer. DocuPAD even helps speed up the training time of new sales staff.
Why Do We Have It?
Our customers who have experienced the car-buying process through docuPAD have found it simple, fast, and easy to use. At Shuman Chrysler Dodge Jeep Ram in Walled Lake, MI, we are re-investing in our customers and want to offer value and benefits to ensure your car-buying experience is the best it can be and we believe that the using the docuPAD during the finance process will help with that.