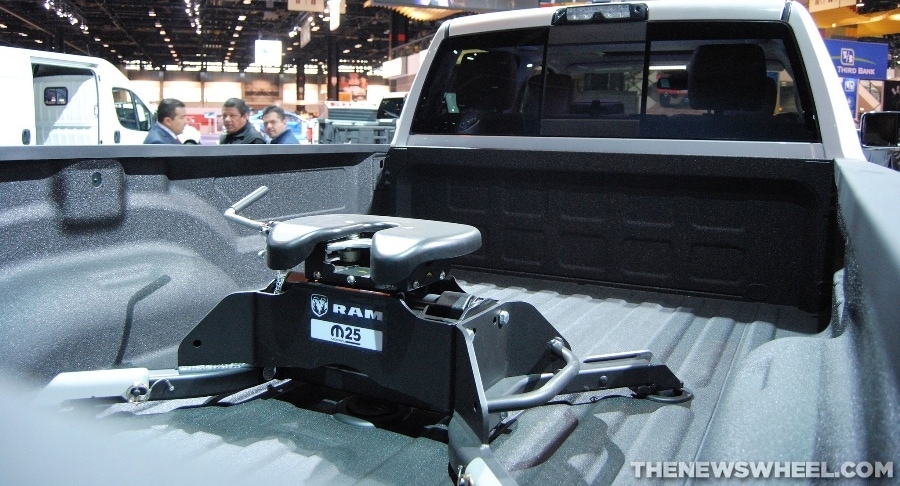 Shuman Motors now offers Mopar 5th Wheel Hitch
Perfect for Ram 2500 and Ram 3500 trucks

Ram 2500 / 3500 Models:
Direct Mount M20 20,000lbs Capacity - GTW / 5,000lbs:  $1,075
Direct Mount M25 25,000lbs Capacity - GTW / 6,250lbs:  $1,175
Trucks without the factory 5th wheel prep pkg require the following:
Mopar Ram 2500 / 3500 5th Wheel Hitch Prep Pkg: $250*
*Plus labor to install


Mopar now offers one of the best and easiest-to-install 5th wheel hitches in the industry. With RAM's Factory 5th Wheel/Gooseneck Prep Package, it takes less than 5 minutes to install to your Heavy Duty Ram Trucks!  
Call (888) 714-9987 for more information on this 5th Wheel Hitch from Mopar, or stop by our Walled Lake Chrysler Dodge Jeep Ram dealership to see it for yourself in our Parts Department display. You can also fill out the form to the right.