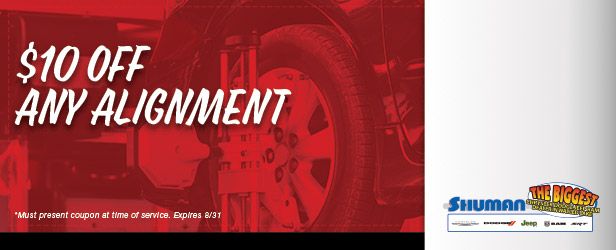 Does My Vehicle Need a Wheel Alignment?
Great question! With the condition of our roads here in Oakland County, it's a question many of our customers are asking these days. To know 100% if your vehicle is properly aligned requires sophisticated computerized wheel alignment equipment; however, there are a few things you can look for yourself to determine if you may have a problem.
How to check wheel alignment at home:
When driving straight down the road does your steering wheel appear to be off-center, turned slightly to the left or right?
When driving straight down the road does your vehicle seem to pull or drift slightly to the right or left?
Do your tires appear to be wearing abnormally? Seem to have excessive wear on either the outside or inside edge of the tire or feel high spots in the tread when you run your hand across the tire tread.
Does your vehicle simply seem to handle and drive differently than it has in the past...just doesn't feel right?
If your answer is Yes to any of the above questions then you may indeed have a wheel alignment problem that can be causing premature wear to your suspension and tires... and even reduce your gas mileage. The Great News is Shuman Chrysler Dodge Jeep Ram in Walled Lake, Michigan has the latest in wheel alignment technology with factory-trained technicians ready and willing to quickly get your vehicle driving straight down the road again!
We utilize the Hunter HawkEye Elite Computerized Alignment System with Three Dimensional Imaging Technology. Also in both our brand-new service drive-thru lanes, we utilize the Hunter HawkEye Elite Quick Check System which allows us to give you a computer print-out of your Tire Tread Wear and Wheel Alignment specs in just minutes…right in our service lane…for Free!!!
Quick Tire/Alignment Check: FREE! Stop by Anytime!
Computerized Front-Wheel Alignment: $74.95
Computerized 4-Wheel Alignment: $94.95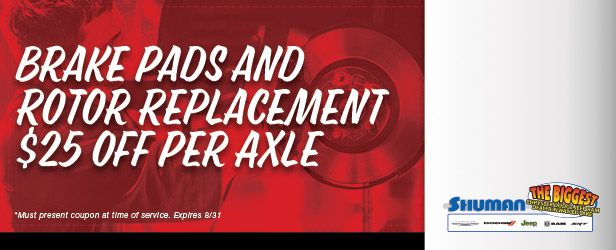 Does my vehicle need Brakes?
We take brake repair very serious as it is a key safety feature on any vehicle. If you have any reason to believe there is something wrong with your brakes we would suggest you contact a repair facility immediately. That being said certain parts of your brake system are considered maintenance items and over time they wear and need replacement. Items like Brake Pads, Brake Rotors, Brake Drums, Brake Hardware, Brake Fluid, Brake Calipers, Brake Wheel Cylinders, and even Brake Lines will need to be replaced or refinished from time to time.
Symptoms of possible brake issues:
Brake warning light on or ABS warning light on
Squeaking or grinding noise when you apply the brakes
Pulsation in the brake pedal when applying the brakes
Seems to take a longer distance to stop the vehicle
Brake pedal seems too low when applied
Brake pedal feels spongy or hard
Vehicle pulls left or right when you apply the brakes
You see an abnormal amount of brake dust on your wheel/s
If your vehicle is having any of the above symptoms, you may have a problem with your braking system. Again, if you feel your vehicle has an issue with the brakes it is best to speak with an expert before you drive the vehicle again. The best part - here at Shuman Chrysler Dodge Jeep Ram in Walled Lake, MI - we have State-Certified and Factory-Trained Technicians that can quickly diagnose and repair any brake issue you may have and at a price you can afford!!! Best brake replacement labor pricing in Walled Lake...Maybe even in Michigan!!!
Brake Replacement Maintenance: starts at $169.00 per axle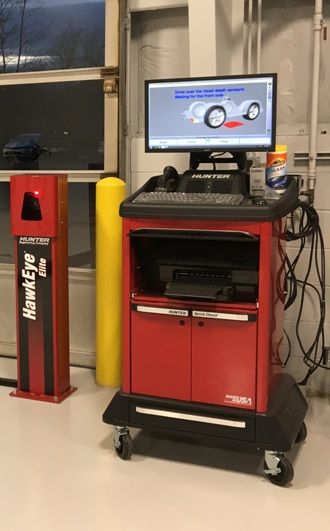 Hours
Monday

07:30AM - 06:00PM

Tuesday

07:30AM - 06:00PM

Wednesday

07:30AM - 06:00PM

Thursday

07:30AM - 06:00PM

Friday

07:30AM - 06:00PM

Saturday

Closed

Sunday

Closed
Schedule Service