Shuman Chrysler Dodge Jeep® Ram is proud to participate in a number of special discount programs that help you save money on new FCA vehicles.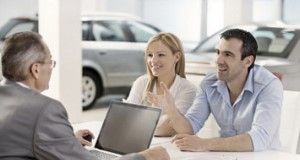 The FCA Employee Discount Program offers employee pricing to anyone who works for the Fiat-Chrysler Association. This price is the factory invoice printed on the car, which is more affordable than general pricing.
The FCA Friends and Family Discount Program is the Employee Discount, extended to the people you love. It includes friends, family, neighbors, and even acquaintances of past and present employees of FCA, but use this wisely, as each employee can use it for six people. The discount varies per vehicle.
The FCA CDI (Certain Designated Individual) Discount enables employees at FCA at the director level or above to allow "select individuals" to purchase or lease vehicles at the employee price.
The FCA Suppliers Discount encompasses more than 6,000 companies that supply for or partner with FCA. Eligible buyers can purchase an FCA vehicle 1 percent below dealer invoice.
The FCA Military Discount honors Active, Active Reserve, Retired Military, Retired Military Reserve, and honorably discharged veterans with $500 bonus cash on select models.
Current FCA owners and lessees are also met with Loyalty Incentives to purchase or lease another FCA vehicle. Incentives vary.
FCA also offers Conquest Cash for drivers who have been loyal to other brands but are now considering a FCA vehicle.
See Which Programs You Qualify For Today!