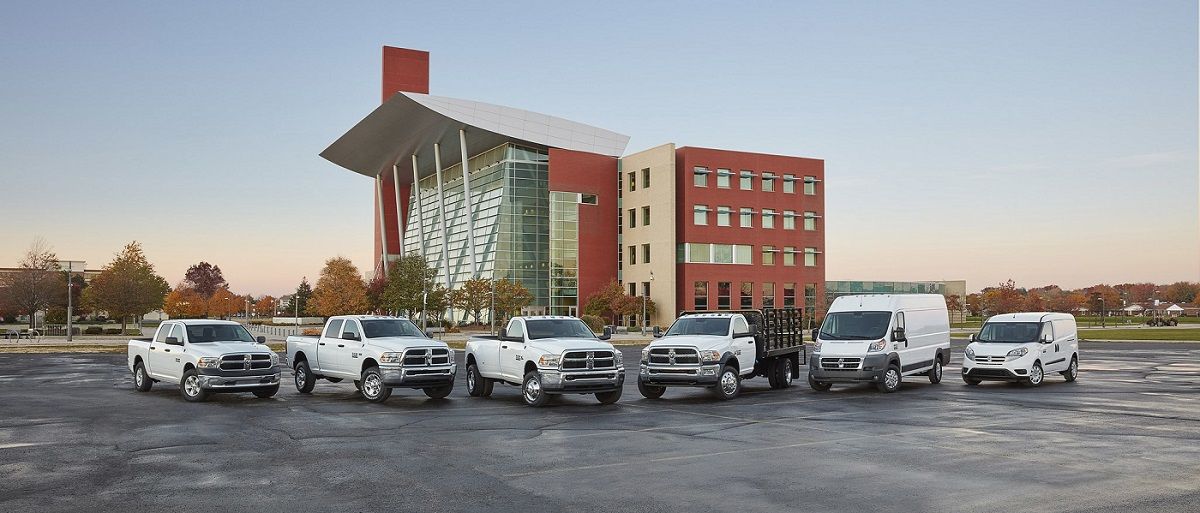 We Service Fleet Vehicles
Shuman Chrysler Dodge Jeep Ram provides top-notch preventative maintenance and repair work for drivers of CDJR vehicles and vehicles of other makes. But it's not just personal vehicles that we can work on; we are also happy to take on service for fleet vehicles, something that most competitors do not offer.
What kind of maintenance should you get?
For fleet vehicle maintenance, we recommend regular oil changes, tire rotations, fluid top-offs, brake checks, and more. Over time, we will need to perform less common maintenance, like replacing brake pads, batteries, spark plugs, and air filters. During our maintenance, we can also provide a thorough inspection to pinpoint any potential issues that need to be resolved sooner rather than later, when they could lead to more expensive problems.
How can you stay on top of maintenance?
Follow the manufacturer's suggested maintenance schedule for each vehicle in your fleet. There is fleet maintenance software that can monitor mileage, previous maintenance dates, and more to help you stay on top of maintenance. You can also form a relationship with our service department so we can help keep you on track with your routine maintenance.
Drivers are a great source of reminders. If the same driver regularly drives a specific vehicle, have them keep up with the maintenance schedule as well. They are also your best bet for noticing problems early on. Each day, ask your drivers to check the tire pressure, check fluid levels, scan the dashboard for any warning lights, and do a walk around the exterior to look for potential issues.
Want to service with Shuman?
If you are interested in making Shuman CDJR your fleet maintenance provider, contact us today to form this partnership. Regularly servicing at the same dealership is always helpful, but even more so when dealing with a whole fleet of vehicles.
Our service department would be happy to work with your fleet and its specific needs at Shuman Chrysler Dodge Jeep Ram. Contact us for more information.
Ask Us About Fleet Service!