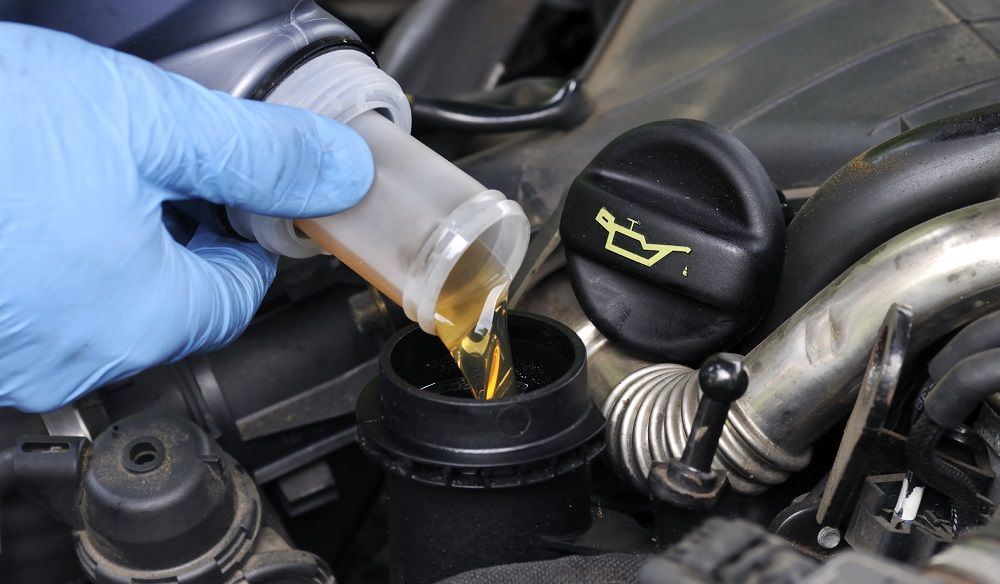 Your Complete Guide to Oil Changes in Walled Lake, MI
Is your car having its engine oil changed often enough? Are you using the right oil for it? These are important questions to know the answers to, and Shuman Chrysler Dodge Jeep® Ram is here to make sure your car is being cared for with routine oil changes.
Why are oil changes important for my car?
Oil changes are a vital part of the regular maintenance tasks your car needs to function properly. It involves draining the car of the old, filthy engine oil and pouring in fresh, clean engine oil. This liquid lubricates the moving parts of your vehicle's engine so they don't scrape and wear down when they rub together. The cleaner the oil, the more effective it will be.
What happens if I wait too long for an oil change?
As a working machine with moving parts, regular upkeep is crucial to reduce wear and avoid damage to your vehicle's engine. If the oil is too gunk-ridden because it hasn't been replaced in a while, the contaminants will actually hinder the engine's performance, making the parts work harder to move (like if you were trying to wade through a pool of thick mud). Plus, the increased friction will cause permanent wear and could overheat the engine to dangerous levels.
How often I should have my vehicle's oil changed?
How frequently your car needs its engine oil flushed and replaced with fresh oil and a new filter depends on a handful of factors. If you drive a car that's at least five years old, has a lot of miles on it, and doesn't get driven long distances, you need to change its oil every 3,000 miles or six months. Newer cars that aren't put through grueling driving conditions can have the oil changed at intervals closer to 5,000-7,000 miles. However, the first place you should always check is your car's warranty. If the warranty dictates that the oil needs changed at certain intervals, follow that guideline so you don't void the warranty!
What is the difference between traditional and synthetic oil?
Conventional engine oil is what most cars take. It's a refined form of crude oil that works as a natural lubricant. Synthetic oil is man-made and was engineered for optimal performance and minimal contamination. Most cars only need conventional oil, but if you drive a sports car or hard-working truck, you should pay more for a synthetic or synthetic-blend oil.
Trust the service experts at Shuman Chrysler Dodge Jeep® Ram in Walled Lake, Michigan, to change your car's oil and use the proper type for its needs. Schedule an appointment with us, and we'll get your car in and serviced in no time.
Have Questions About An Oil Change?