Welcome to Our Service Department
Shuman Chrysler Dodge Jeep Ram SRT's team of highly qualified technicians is focused on providing exceptional service in a timely manner. Whether changing your oil or replacing your brakes, we always maintain the highest standards for delivering the best service possible, every time!

Why Preventative Maintenance Matters
Regular preventative maintenance is the number one thing you can do as a driver to ensure your vehicle's longevity. But if you are lost when it comes to what is under the hood of your vehicle, it is better to leave it to the professionals at Shuman Chrysler Dodge Jeep® Ram.
Regular maintenance includes oil and oil filter changes, tire rotations, fluid refills, brake inspections, and engine tune-ups, to name a few. When you bring your vehicle in for a standard oil change, the certified technicians at Shuman Chrysler Dodge Jeep® Ram will do a multi-point inspection to ensure there are no larger issues to consider. That is the number one benefit of preventative maintenance: It lets you (or your trusted mechanic) take a closer look to predict and prevent larger, more complicated issues.
Further, preventative maintenance keeps your vehicle running the best it can. Fresh oil, for instance, is essential for keeping your engine clean and cool. Without regular oil changes, your engine parts will not be properly lubricated and will eventually overheat, leading to a problem worth several thousand dollars. Regular tire rotations, on the other hand, ensure even wear of your tires; without them, you may have to replace half your tires one year and the other half the next year.
Protect your investment by trusting preventative maintenance checks to the experts at Shuman Chrysler Dodge Jeep® Ram.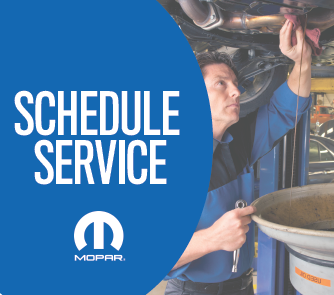 Hours
Monday

07:30AM - 06:00PM

Tuesday

07:30AM - 06:00PM

Wednesday

07:30AM - 06:00PM

Thursday

07:30AM - 06:00PM

Friday

07:30AM - 06:00PM

Saturday

Closed

Sunday

Closed