Shuman Chrysler Dodge Jeep Ram is a huge supporter of the Walled Lake community and loves to give back in many ways to help better the city and the lives of the families living here.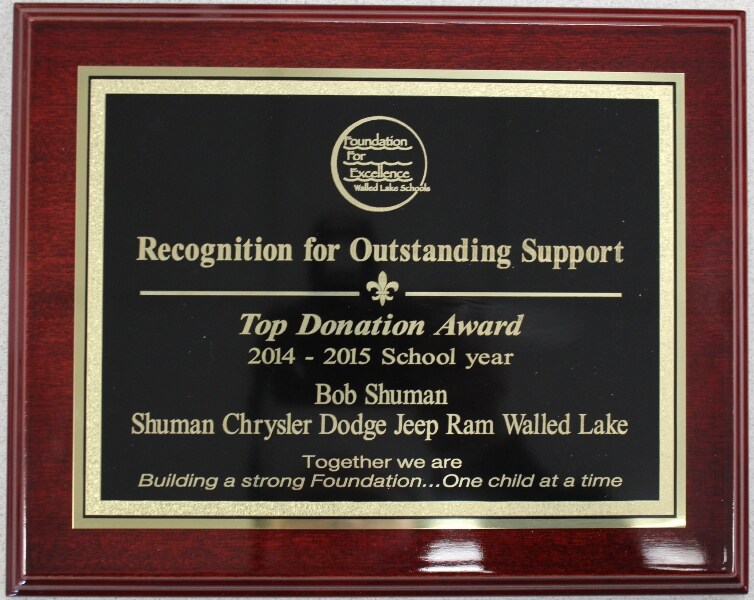 One of the most important causes to Bob Shuman and Shuman Chrysler Dodge Jeep Ram is the local Walled Lake School District. Bob is notorious for his donations to the Theatre and Arts programs at the schools. In 2014 Shuman Chrysler Dodge Jeep Ram donated Fifty Thousand Dollars to create the Shuman CDRJ Performing Arts Student Grant program to be administered through the Walled Lake Schools Foundation for Excellence.  The program provides financial assistance to music and performing arts high school students in the Walled Lake School District who are unable to pay costs associated with participation in performing arts programs offered by the school district.  We are very pleased to announce that the first round of annual grants totaling $2,615.00 have been made on behalf of nine deserving students.  We congratulate the student grant recipients and wish them every success as they participate in the award winning performing arts programs at our three local high schools: Walled Lake Central, Walled Lake Northern, and Walled Lake Western.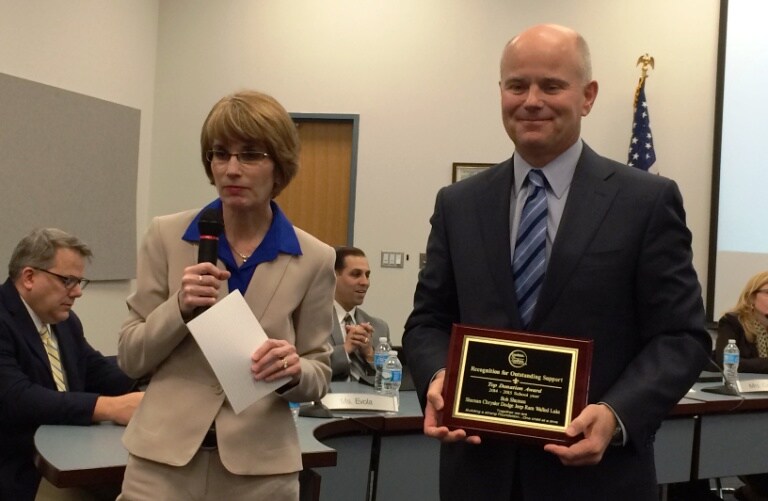 The Foundation for Excellence recognized Bob Shuman with a Top Donation Award for the 2014-2015 School Year for his generous contribution towards this new program. The FEE grant committee commented on the program, "It's almost hard to read some and see the need that is there, and the tragedies that have fallen on our families! I am grateful to Mr. Shuman and his willingness to create this performing arts grant! What an awesome way to help out some of our kids who truly need it most!"